Posts tagged "Acupuncture"

Jacksonville, Florida (PRWEB) November 16, 2011
Professional Development Resources has just released a new online CE course called Acupuncture an Introduction. The course represents the latest addition to the companys complementary and alternative medicine curriculum, which currently features topics such as mindfulness meditation, yoga as medicine, self-healing through breathing exercises, and the use of herbal medicines. These courses are intended to introduce health professionals to the healing power of traditional approaches to health and wellness.
Acupuncture is among the oldest healing practices in the world. As part of traditional Chinese medicine (TCM), acupuncture aims to restore and maintain health through the stimulation of specific points on the body. In the United States, where practitioners incorporate healing traditions from China, Japan, Korea, and other countries, acupuncture is considered part of complementary and alternative medicine (CAM). The new course provides an overview of acupuncture as presented by two fact sheets from the National Center for Complementary and Alternative Medicine (NCCAM) and includes a number of video clips illustrating its use.
An important part of the service we offer health professionals is expanding their awareness of the types of treatments that are offered by practitioners who represent traditional approaches to healing, says Leo Christie, PhD, CEO of Professional Development Resources. Why do we need to be aware of such practices? According to the 2007 National Health Interview Survey (NHIS), which included a comprehensive survey of CAM use by Americans, an estimated 3.1 million U.S. adults and 150,000 children had used acupuncture in the previous year. Between the 2002 and 2007 NHIS, acupuncture use among adults increased by approximately 1 million people. This means that many of the patients we see are using alternative remedies, and we need to be conversant in such practices.
Is it safe? Relatively few complications from the use of acupuncture have been reported to the U.S. Food and Drug Administration (FDA), which has responsibility for regulating acupuncture needles for use by licensed practitioners. Still, complications have resulted from inadequate sterilization of needles and from improper delivery of treatments. Individuals should be careful to select a qualified practitioner and carefully check credentials before engaging acupuncture services.
Does it work? Acupuncture has been studied for a wide range of pain conditions, such as postoperative dental pain, carpal tunnel syndrome, fibromyalgia, headache, low-back pain, menstrual cramps, myofascial pain, osteoarthritis, and tennis elbow. According to NCCAM, it can be very difficult to compare acupuncture research results from study to study and to draw conclusions from the cumulative body of evidence. This is because studies may use different acupuncture techniques (e.g., electrical vs. manual), controls (comparison groups), and outcome measures. Nevertheless, more and more studies are being published, and the results are summarized in this new CE course.
Among the CAM courses offered by Professional Development Resources are these:

Acupuncture An Introduction (1 hours CE),
Yoga as Medicine: the Yogic Prescription for Health and Healing (8 hours CE),
Alternative Therapies: Herbs I (What Every Clinician Should Know) (1 hour CE), and
Breathing: The Master Key to Self-Healing (2 hours CE).
About Professional Development Resources, Inc.
Professional Development Resources is a Florida nonprofit educational corporation founded in 1992 by licensed marriage and family therapist Leo Christie, PhD. The company, which is accredited by the American Psychological Association (APA), the Association of Social Work Boards (ASWB), the National Board for Certified Counselors (NBCC), the American Speech-Language-Hearing Association (ASHA), the American Occupational Therapy Association (AOTA), and the Commission on Dietetic Registration (CDR) of the American Dietetic Association (ADA) as well as many other national and state boards has focused its efforts on making continuing education courses more cost-effective and widely accessible to health professionals by offering online home study coursework. Its current expanded curriculum includes a wide variety of clinical topics intended to equip health professionals to offer state-of-the art services to their clients.
Contact:

Leo Christie, PhD, CEO

Professional Development Resources, Inc.

904-645-3456

http://www.pdresources.org/
###
Return to
Herbs For Health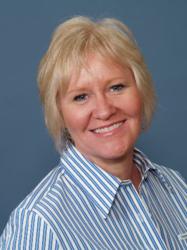 Spokane, WA (PRWEB) November 13, 2011
Spokane acupuncturist Coleen Smith started her career in patient care a registered nurse (RN) in 1986 and is now a 2012 doctoral candidate at the American College of Traditional Chinese Medicine of San Francisco. Because of her work successfully treating womens health issues, Smith is featured on the cover of this months Spokane Area Metro Women, a periodical intended to support, encourage and provide resources to enhance the lives of women in the Spokane area.
In addition to appearing on the cover, the Spokane acupuncture and Chinese medicine practitioner was interviewed about her successful work treating womens health issues. The complete interview, in which Smith discusses her successes treating fertility issues, menopause and other womens health issues, can be found at http://metrowomanmag.com/spokane/blog/.
Im very flattered that Metro Woman chose to feature our acupuncture clinic this month, said Smith. I am hoping it will increase awareness of the benefits of Eastern medicine and move it from a last resort to its proper place as an equal partner with Western medicine.
Smiths patients say she is empathetic, dynamic and knowledgeable. She is also renowned for her comforting manner and a reassuring way of assisting women, couples and men with a variety of health concerns.
Although we focus on womens health, we also treat our share of men, said Smith. While it is often used for gender-specific issues, Eastern medicine can benefit men, women and children.
Smith started her career as a registered nurse (RN) and has been practicing nursing since 1986. She attended a four year program at American College of Acupuncture in Houston, where she earned her masters degree in Oriental Medicine.
She moved on to receive additional training at an internship program in the renowned Hang Zhou Traditional Chinese Medicine Hospital and the Tian Jin Acupuncture Hospital in China. Smith is now a diplomat who is certified in Oriental Medicine by the NCCAOM (DipNCCAOM, L.Ac.,CHM.).
Smith is a board-certified fellow of the American Board of Reproductive Medicine (ABORM) and is currently a doctoral candidate at American College of Traditional Chinese Medicine of San Francisco. Her masters in Chinese Herbology allows her to mix custom, all-natural formulas for her patients.
About Point of Origin Acupuncture and Herbal Clinic

Point of Origin Acupuncture and Herbal Clinic is a Spokane acupuncture and traditional Chinese medicine treatment center that provides quality, natural healthcare with a focus on womens health, including hormone regulation, pain, anxiety issues and fertility challenges. Coleen Smith, founder of Point of Origin, believes that through the use of acupuncture and herbs, almost any condition and syndrome can be treated.
Point of Origin provides specialized, individual care and, in addition to traditional acupuncture and Chinese medicine treatments, the clinic offers several additional modalities such as digital pulse analysis(DPA) and saliva testing.
Acupuncture is an ancient method of treatment based on thousands of years experience. It helps relieve signs and symptoms of many health problems. Oriental medicine is about maintaining harmony and balance.
About the American College of Traditional Chinese Medicine

The American College of Traditional Chinese Medicine (ACTCM) has been at the forefront of educating students in Traditional Chinese Medicine in the Bay Area since its inception in 1980. Their two degree programsthe Master of Science in Traditional Chinese Medicine (MSTCM) and the Doctorate of Acupuncture and Oriental Medicine (DAOM)provide an exceptional professional education.
ACTCMs community clinics serve as a diverse and demanding training ground for their students, while providing affordable health care services to the community. ACTCMs certificate programs in Tui Na and Shiatsu and its introductory classes for the public offer additional educational opportunities for current ACTCM students, healthcare professionals and the general public.
Bay Area acupuncture treatment, as taught by ACTCM, restores balance and health, and is used for everything from chronic pain to drug dependence. It is also effective for allergy relief, weight loss, pain management and fertility treatment.
During treatment practitioners insert sterile, disposable needles at acupuncture points along the meridians. Because of the thin and pliable needles used, most people feel little to no discomfort. Patients typically leave feeling energized or relaxed with a deep sense of well-being.
For more information about the American College of Traditional Chinese Medicine (ACTCM), call Alissa Cohan at (415) 355-1601 x 12.
###
Return to
Herbs For Health
Acupuncture benefits during pregnancy
Page rank 5
Acupuncture and phytotherapy help pregnant women get through their pregnancy more easily, but especially they help fetus develop harmoniously by revigorating mother's body and metabolism and by improving her immune functions. They also treat pregnancy-related complications, such as: risk of miscarriage, gestational diabetes, toxemia of pregnancy , preecclampsia, respiratory viroses, urinary infections, iron-deficiency anemia, etc. There are no side effects or contraindications; the acupuncturist will merely avoid to stimulate certain acupoints.
It Cleanses and Detoxifies the Body
One of the benefits that may be derived from traditional therapies during pregnancy is cleansing and detoxification of the body. In its life, the human body accumulates cell residues (deposits of dead cells and toxins) in its tissues, a process impairing the organic activity and causing fatigue, immune deficiencies, metabolic disorders, etc. Acupuncture and phytotherapy improve mother's health by eliminating these deposits; thus, they make it possible for a fetus to develop in a clean healthy body.
It Reinvigorates the Body and It Improves Mother's Immunity
Hormonal changes and adjustment of the body to pregnancy cause general fatigue. Very many pregnant women hardly cope with their daily activities, especially if they have to carry on with their professional activity during pregnancy. These states of asthenia are treated by a combination of acupuncture sessions with reinvigorating effects and certain medicinal herbs with tonifying and revitalizing effects that improve the activity of the central nervous system and of the muscular system. At the same time, they improve the immune functions and protect the body against the action of the pathogen agents from the environment: viruses, bacteria, sun radiations, toxins and pollution.
It Ameliorates Pains and Sickness
In medical practice, acupuncture is often employed to relieve pains. Activation of certain acupoints stimulates the endorphin secretion, a neurotransmitter with strong analgesic action. In combination with certain herbs, the effects of the endorphins are directed to make human psychic relax and to soothe the pains in the backbone or in other areas of the body. Sickness sensations are reduced by equilibrating the energy centres that coordinate the activity of the digestive system.
It Treats Depression and Anxiety
As they tonify the nervous system, normalize the endocrine activity, equilibrate the psychic life and revitalize the body, acupuncture and phytotherapy fight depression and anxiety. The treatment also helps prevent post-partum depression, a disorder that occurs on the background of the hormonal changes in the body and of the body's exhaustion following child delivery. The acupuncturist will also accelerate secretion of serotonin (the hormone of happiness), a neurotransmitter involved in the activity of the central nervous system, which plays a major part in maintaining the psycho-affective balance and in preventing depression and anxiety.
It Regulates Blood Pressure
The hormonal changes trigger blood pressure disorders. Therefore, during pregnancy, there may occur suffocation sensations, palpitations, arrhythmias and a raised blood pressure. Stabilization of blood pressure will prevent preecclampsia.
It Fights Migraines and Effects of Stress
Stress has a harmful effect upon the body, impairing mother's and fetus' organic activity, disrupting the metabolic changes, darkening the cognitive activities and overworking the nervous system. Together with the hormonal changes, these physiological processes frequently cause migraines during pregnancy. They may be treated by normalizing the oxygenation and the cerebral, organic and tissular vascularisation as well as by increasing the serotonin production (neurotransmitter that also coordinates dilation of capillaries and permeability of the small vessels).
It Prevents and Treats Edemas. It Controls Body Weight
In the last months of pregnancy, suddenly or within one or two weeks appears the edema – a painless swelling, caused by accumulation of serous liquid in organs and tissues. In most of the cases it appears in the lower limbs or in the hands. Adipose tissue deposits are a frequent characteristic with pregnancy manifestations. Depending on food regimes, hydration, physical activity and health condition, a woman will gain more or less kilograms. Edema is prevented and treated by improving lymphatic drainage, metabolic processes and renal functions. In order to control body weight, we shall act at energy level upon the centres regulating appetite, assimilation of food and use of the alimentary nutrients in the body so that mother's body should assimilate the necessary amount of nutrients from food in the most efficient way possible.
In Post-Partum Period, It Helps Mother Recover
Acupuncture and phytotherapy speed up the processes of tissular and organic regeneration; they also make possible a quicker post-partum recovery, both in the case of natural births and in the case of caesarian section. There have also been very good results in lactation stimulation, mastitis prevention, diminishing the flow of post-partum metrorrhages; in stabilizing the hormonal secretions and normalization of menstruation.
Codrut Tutu MD
Acupuncture and
Apyphytotherapy Specialist
+4 021 619 11 17
+4 0745 430 351
doctor@pirasan.ro
www.pirasan.ro
Return to
Herbs For Health